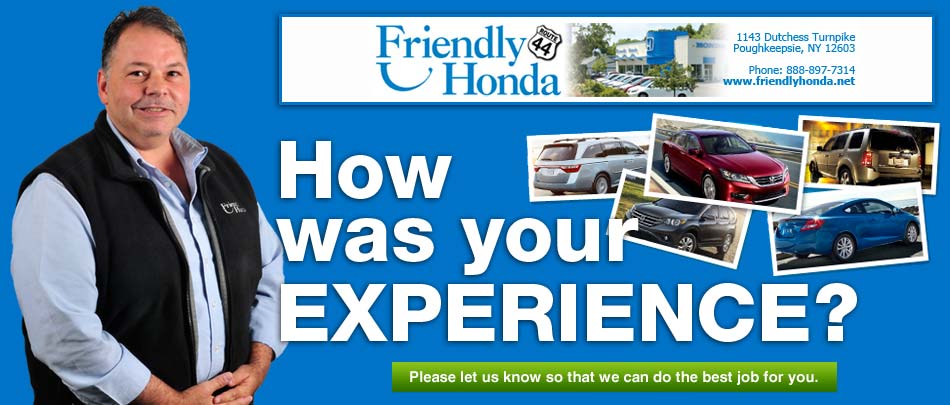 At Friendly Honda, we greatly appreciate all our loyal customers. It is a joy to serve you every day.
We hope your experience at Friendly Honda has been pleasant. It is our goal to exceed your purchasing expectations.
Would you please click on one of the links below and submit a review for us?
Thank you for your time and for assisting us in improving our customer service.