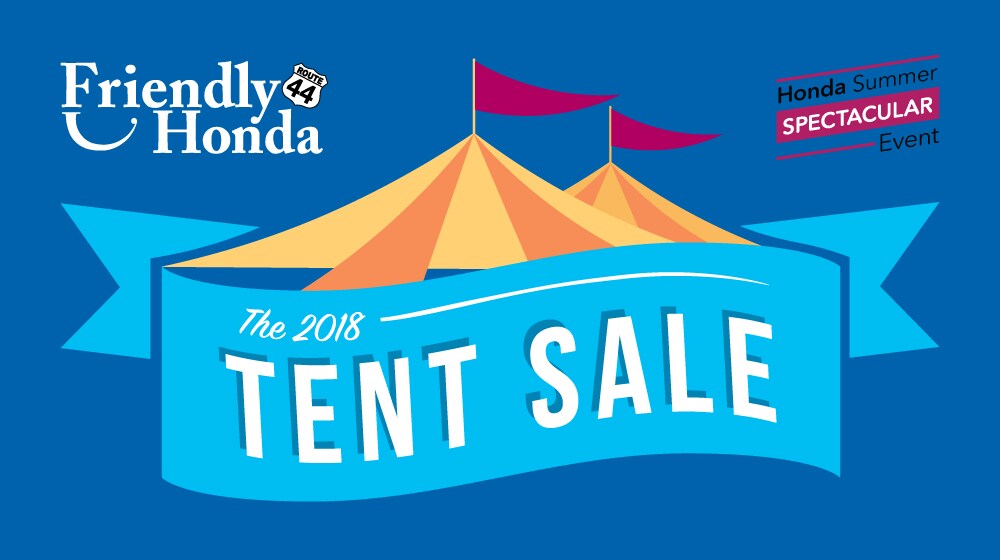 The Tent Is Still Up, and the Prices Are Still Down!
We've extended our annual Friendly Honda Tent Sale through the end of August! You can still take advantage of the area's most anticipated sale. At Friendly Honda, you'll score incredible deals on over 800 new, certified, and pre-owned vehicles available at our newly expanded 10-acre site, all makes and models!
All marked down to our lowest prices of the year!
LEASE WITH $0 DOWN
Lease a brand new Honda and drive home TODAY with $0 down payment! Zero, Zilch, Nada!
GET $1,000 OVER KELLEY BLUE BOOK VALUE
We want you to drive home with a deal, so during the Friendly Honda Tent Sale we're willing to up the ante and give you above book value for your trade-in!*
*Based on Kelley Blue Book "Fair" Trade-in Value. Deductions may be taken for excessive wear and tear and mileage. Final trade-in value for your vehicle will be determined after an appraisal by an authorized manager. If a Kelley Blue Book Trade-In Value is not available for customer's vehicle Friendly Honda will provide a fair and competitive value for customer's vehicle. Excludes commercial vehicles. Valid only for model year 2008 and newer vehicles. ALL OFFERS: Prior sales excluded. Offers valid through 8/31/2018.