Edmunds.com, a leading automotive website, has announced Friendly Honda as a winner of the company's fourth annual Five Star Dealer Awards. The awards recognize select car dealers who earned the highest overall rating for customer satisfaction in Edmunds.com's dealer "Sales Ratings."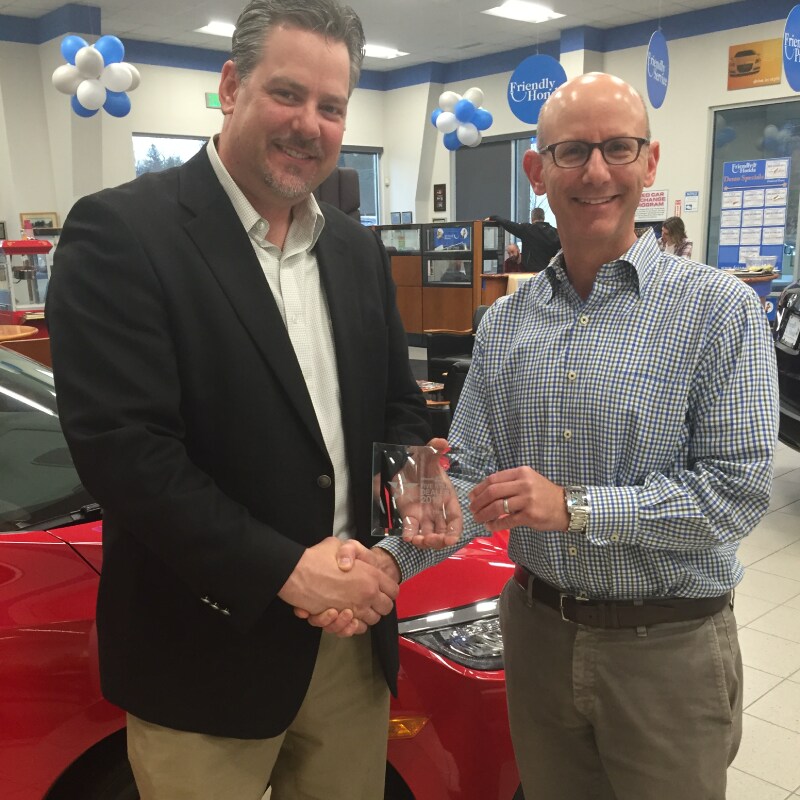 Friendly Honda also won the Edmunds.com Five Star Dealer Award in 2015.
"Providing excellent customer satisfaction has never been more important than it is in today's highly connected world," said Edmunds.com CEO Avi Steinlauf. "Congratulations to all of the winners of the Edmunds Five Star Dealer Awards for recognizing that putting the customer first is the very best way to be successful."
To be eligible for the Five Star Dealer Award, the dealer partner must have earned an overall sales rating of five stars generated by car shoppers on Edmunds.com - with a minimum of 20 reviews during the previous two years - as of December 31, 2015.
---
Edmunds.com CEO Avi Steinlauf also took the time to send a hand-written note of congratulations to Friendly Honda President Eric Kahn. It reads: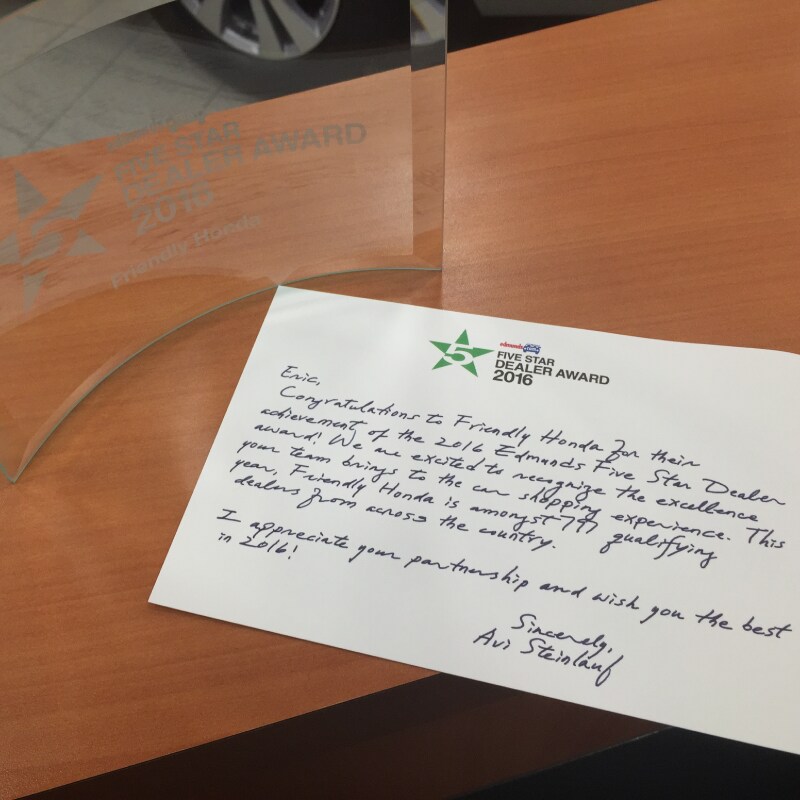 Eric,
Congratulations to Friendly Honda for their achievement of the 2016 Edmunds Five Star Dealer award! We are excited to recognize the excellence your team brings to the car shopping experience. This year, Friendly Honda is amongst 797 qualifying dealers from across the country.
I appreciate your partnership and wish you the best in 2016!
Sincerely,
Avi Steinlauf