About Plug-In Hybrid
Plug in or gas up. See how forward-thinking engineering and design provide the flexibility and benefits of plug-in hybrid technology.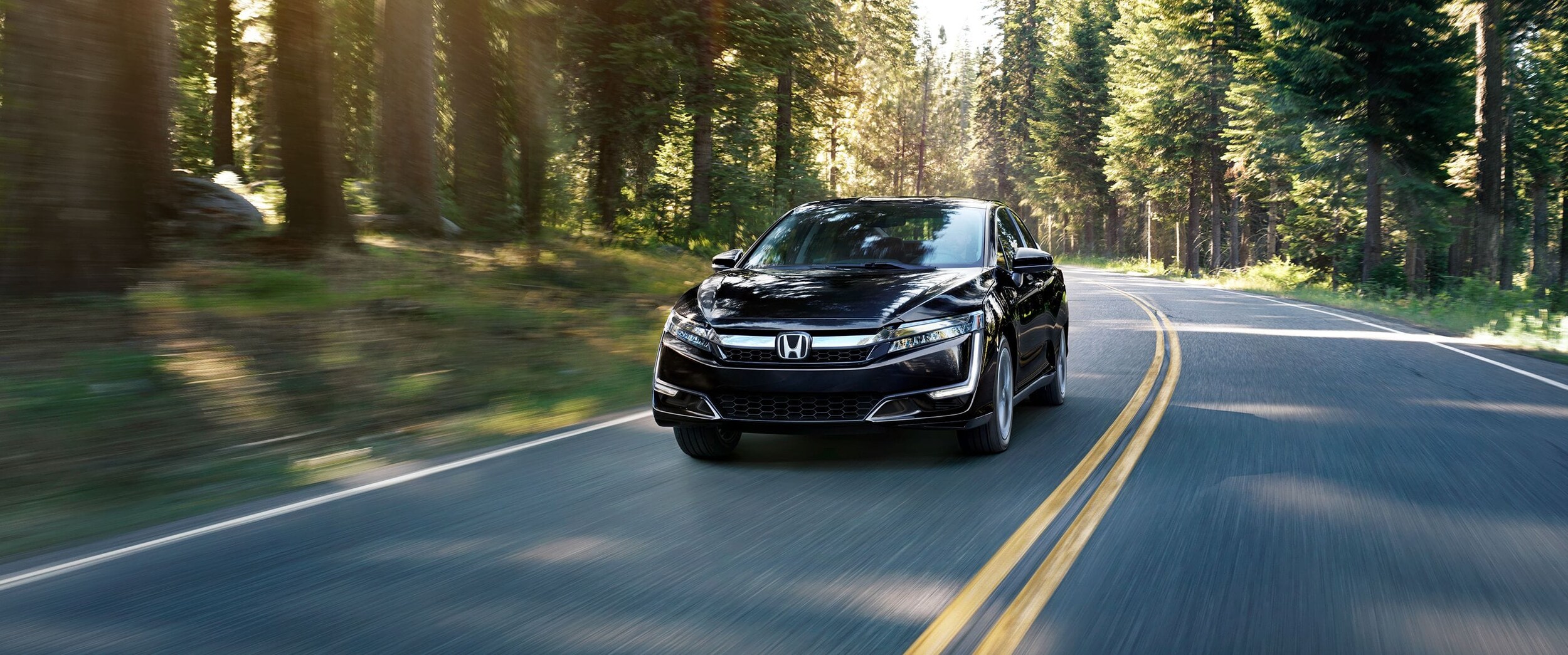 What is a Plug-In Hybrid?
An advanced hybrid that lets you drive on electric power alone, or tap into the gas engine for longer drives.
The Clarity Plug-In Hybrid offers the benefits of an electric car, with the freedom of a hybrid. It uses a high-capacity battery for longer all-electric driving and, like a traditional hybrid, uses a gas-powered engine as back up for when electricity runs low:
All-electric daily driver. With the class-leading 47-mile all-electric range rating*, many daily trips can be made on battery power alone.
Gas for distance. For longer trips, when the electric battery runs out, the gas-powered engine takes over to provide additional driving range, yielding the 340-mile combined gas and electric range rating*.
Convenient charging. Plug in to electric outlets at home, work or any of the thousands of electric charging stations throughout the nation.
While pure electric vehicles replace the fuel tank with only a battery, the Clarity Plug-In Hybrid combines the best of both worlds-including the ability to use the gas engine, and its unique features:
Choose drive mode. Normal, ECON and Sport modes personalize how you use the engine and the battery.
Recharge while driving. HV Mode uses the gas engine and one of the electric motors to help recharge the battery while cruising. Additionally, regenerative braking recharges the battery every time the accelerator is lifted and each time the brakes are applied.
Drive on gas or electric. Use the gas-powered engine, battery-powered electricity or a combination of both.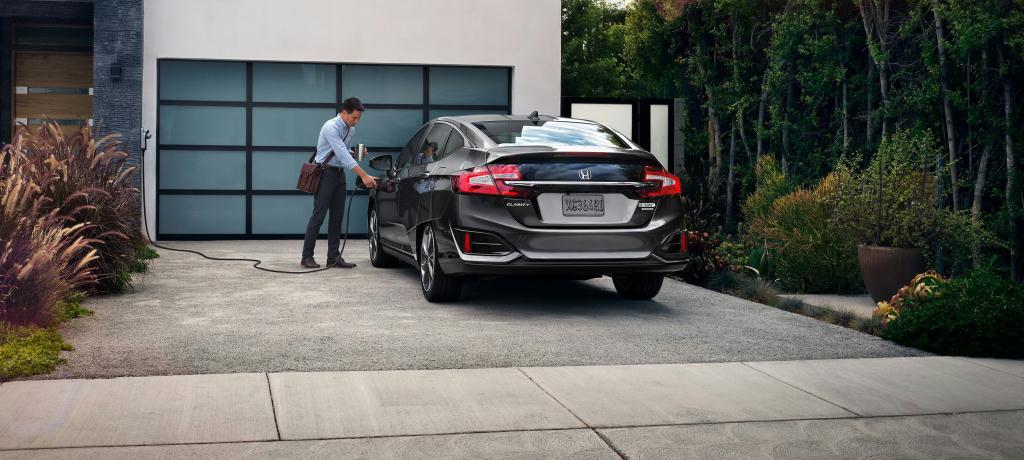 What are the Advantages?
Save money charging at home, save time skipping gas stations.
The Clarity Plug-In Hybrid can save you time and money with its flexibility and day-to-day savings, all in style:
Avoid the pump. With the 47 all-electric range rating*, many commuters can drive on electric power alone, only needing to fill up the tank for longer drives.
Charge anywhere. Conveniently charge at home with a standard 120-volt outlet, and even more quickly with a 240-volt charger*. You can also take advantage of the thousands of charging stations across the country.
Clarity Plug-In Hybrid owners also benefit from a roomy interior, as well as federal and state incentives:
Room for five adults. A spacious interior with seating for five adults and eco-conscious materials makes for a sophisticated experience.
Tax credit. Owners are eligible for up to a $7,500 tax credit through federal rebate programs.HOV and rebates. Many states offer additional benefits, like HOV eligibility and charger rebates.* More details.
*47-mile maximum EV mode driving range rating. 340-mile combined gas-electric driving range rating. Ratings determined by EPA. Use for comparison purposes only. Your driving range will vary depending on driving conditions, how you drive and maintain your vehicle, battery-pack age/condition and other factors.
*State rebates and eligibility for HOV access and special parking depend on your state and local rules. State and local rules may change in the future to limit rebates and/or eligibility. For California residents, the High Occupancy Vehicle (HOV) sticker can be applied for through the California Department of Motor Vehicles. Once installed, you may use designated HOV lanes, even if you're driving alone. Stickers valid through January 1, 2019.
*Consult a qualified electrician to determine your home charging options; dedicated circuit needed for Level 1 charging. 2.5-hour charge time for 240-volt 30-amp charging equipment.